Published on 17/10/17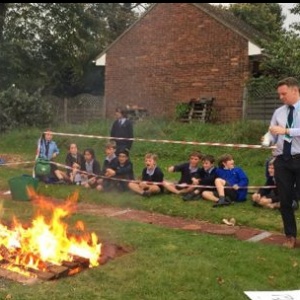 Our approach to learning includes plenty of opportunities for outdoor learning. Our Year 6 pupils recently explored the ancient art of baking clay in a hole in the ground!
Pupils discovered how through this atmospheric process, combustible materials left colour stamps on their pottery.
We loaded our pit with layers of sawdust, leaves and wood with colourants such as banana skins, cat food, coffee grounds, copper wire, rosemary, salt and citrus rind!
Once lit, we added further minerals that changed the colour of the flames and added further materials to the glowing ashes. Whilst the results were mixed, we witnessed some swirling vapour marks and thoroughly enjoyed the exciting experience!