Published on 17/10/17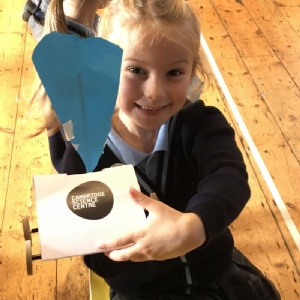 The Cambridge Science Centre team worked with the children to build their own land yachts, paying particular attention to the design of the sails in order to allow their yacht to travel quickly and efficiently.
After building an initial prototype, yachts were tested and modified to make sure each yacht was the best design possible. It was really exciting to see our yachts race each other across the floor!