Published on 17/10/17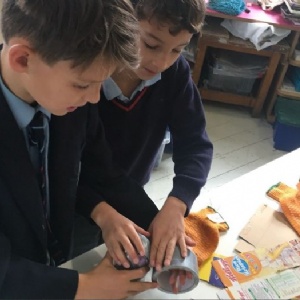 Pupils in Years 4, 5 and 6 discovered camera obscura, making their own dark chamber using a drinks can with a pinhole.
We transformed our costume cupboard into a dark room and once constructed, loaded the cameras with photographic paper.
After careful discussion, we went outside and opened the shutter to capture sunny Dame B's! Kitted out in masks and gloves and armed with tweezers, the children developed their photos with pleasing results … watch this space for future discovery!