#offbeatonrhythm is a showcase of work by every child at Dame B's. For three days we take over the fabulous Bridge End Gardens, sharing our creativity and displaying Creative and Design Engineering projects in amongst the trees and foliage.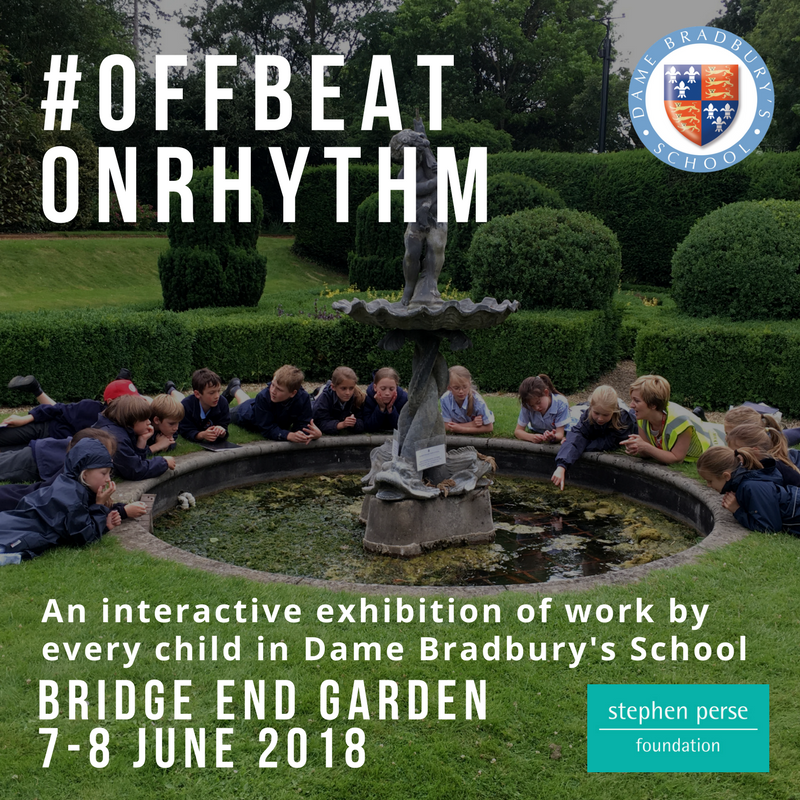 This year, across a wider curriculum, we have responded to the theme of rhythm. On display you will find work in clay with marked motifs; wood - beating about the bush; abstract graphic notation with hidden tempo; flowing printed patterns and rhythmic weaves. Come and be part of our own kind of rhythm!
On Thursday and Friday afternoons from 4.00-5.00pm in The Garden, we will hold some community workshops, showcasing some of our exciting learning.
This year's #offbeatonrhythm will be supporting The Maddi Foundation. Maddi is a local teenage girl with an extremely rare degenerative neurological disease. Contributing to this charity fund ensures the crucial global collaborative effort amongst medical researchers can continue.
Read more about Dame Bradbury's fund raising efforts for The Maddi Foundation here.
---
Join us at Bridge End Garden for an showcase of creative talent to support an excellent cause.