You're never too young to grow green fingers – and your own fruit and veg, as our children discover.
From Kindergarten to Year 6, our children spend time with our gardening teacher and Forest School leader.
Our teaching garden is registered with the Royal Horticultural Society's Campaign for School Gardening and is a Level 5 garden, which recognises it as an outstanding resource for teaching and learning across the National Curriculum.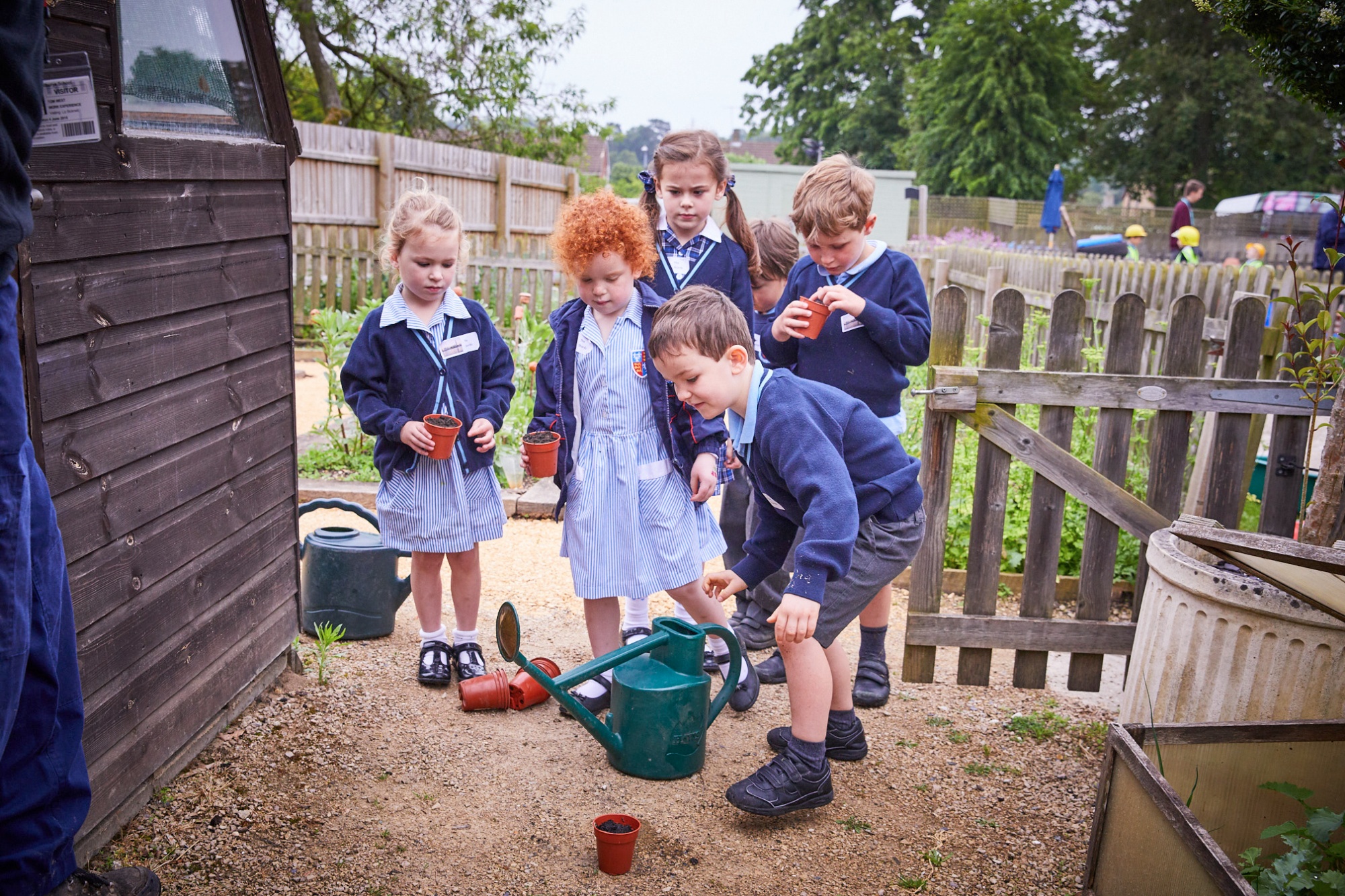 Lessons are spent in the teaching garden, which was funded by our PTA. It features raised planting areas, a shed/greenhouse, compost bins and a good range of child-sized tools. We have also planted several apple trees.
Our boys and girls learn everything from soil preparation to seed sowing, plant maintenance and harvesting. Children in Years 1 to 6 with a particular interest in gardening and the environment can join our after-school Eco-green Club.
Produce from the teaching garden is used in school lunches and sold at our Harvest Festival sale.