Whether we're travelling to 'infinity and beyond' or exploring closer to home in our own gardens, through our themed topics, our pupils embark on a lifetime of learning.
We look at the skills and knowledge they need and group them together into six areas of learning – which broadly reflect our Learning Wheel. Then we pick a topic that shows that what you learn in one subject can add valuable insights across the curriculum.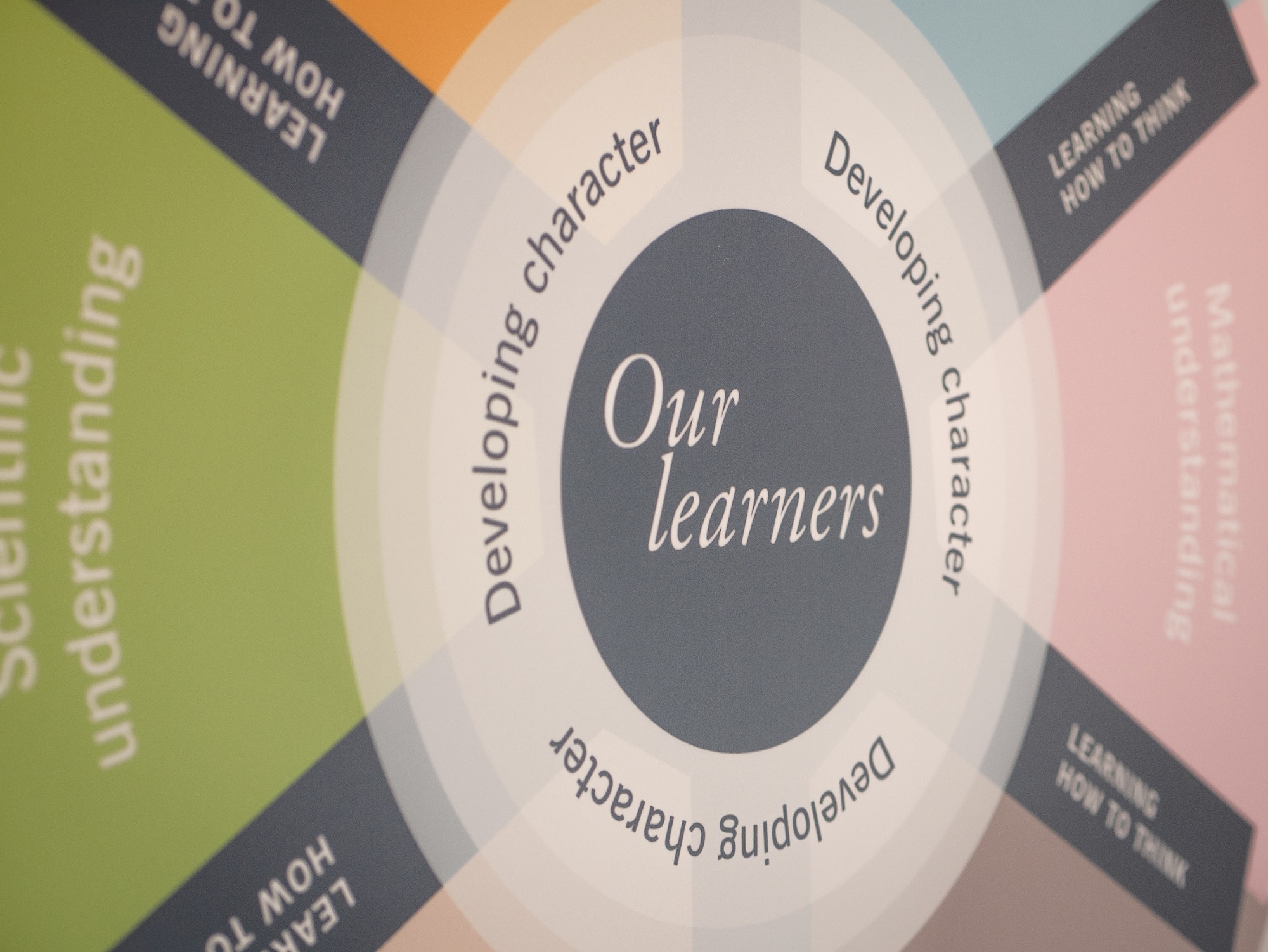 Here's how it works in practice
Say we're learning a story of an owl who is afraid of the dark in English. We might link that to the habitats of nocturnal animals in geography and look for them in our Forest School, make owl animations in IT, find out about owl pellets in science and make owl cushions and collages in art.
All topped off with a visit from the Raptor Foundation, who run workshops, allowing children to handle an owl and to enjoy a flight show. This inspires a flood of creative writing.
Our cross-curricular topics start with a discussion of what the children already know and what they want to find out. This ensures they are genuinely involved and excited about what they'll discover next.
Topics
Our topics run on a four year cycle alongside Key Stage One classes. The Early Years team plan together and Kindergarten and Reception come together every half term to celebrate their learning at the end of each topic with an activity/dressing up day.
In each topic there is scope to extend children's learning or to branch out into other themes by following the children's ideas and input.
Our newsletters include information on forthcoming activities and our Curriculum Maps provide detail on the learning focus for each part of our Learning Wheel, plus ideas on extending learning at home.
Our approach covers the EYFS curriculum areas:
Communication, language and literacy – English and modern foreign languages
Maths and science
Knowledge and understanding of the world – history, geography and religious studies
Personal, social and emotional development
Physical development – PE
Creative development – art, design and technology, drama and music