Our library has its very own 'Tree of Knowledge' at the heart of the space and is an integral part of school life.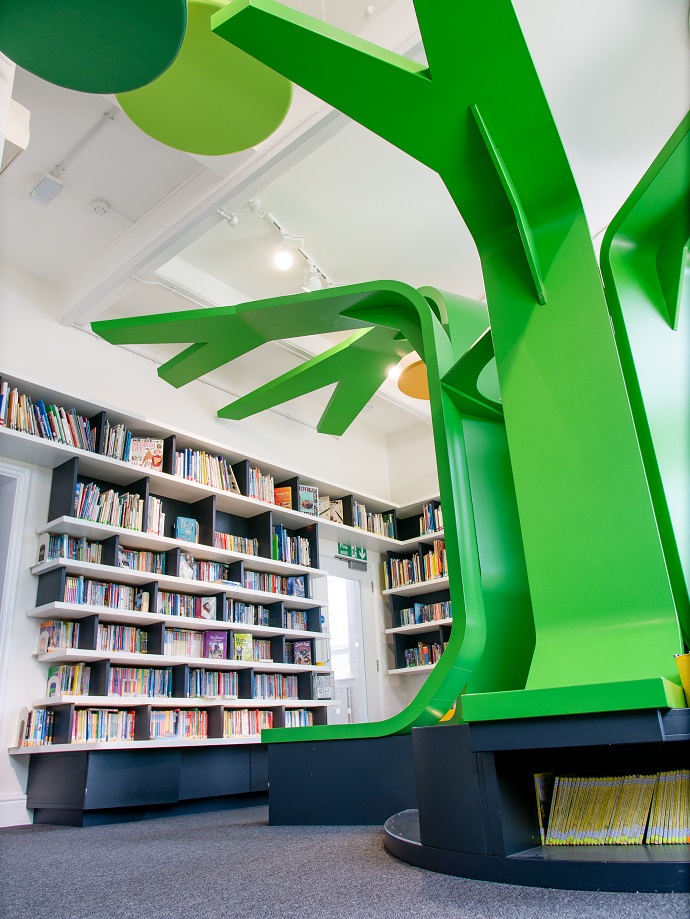 The Tree's learning branches overhang the room and its trunk provides a wonderful place in which to snuggle away and read.
Around the tree are the books – brightly lit on the shelves. Near the books, plenty of space to sit, lie, curl up, stretch out … whatever favourite way you have to enjoy a book.
Our library offers an enormous range of fiction – colour-coded according to reading level – we have reference books, audio story books, poetry and music tapes, children's newspapers, magazines, posters, leaflets and regular displays of children's work.
As well as borrowing books, children can learn library skills, such as barcoding and scanning, and enjoy a wonderful mixture of activities in this central hub. The library serves as a bookshop, book club, speech and drama club, a venue for visiting writers and a place where parents can share a book with their children before and after school.
But above all it's a quiet space to sit and read.