Making a den with branches, playing in the mud kitchen, bug hunting – these are just a few of the delights of taking learning outside the classroom.
Our outside learning programme and Forest School status mean that our grounds often double as a classroom, helping children to understand and appreciate the natural world. There's plenty to explore, including our own dipping pond.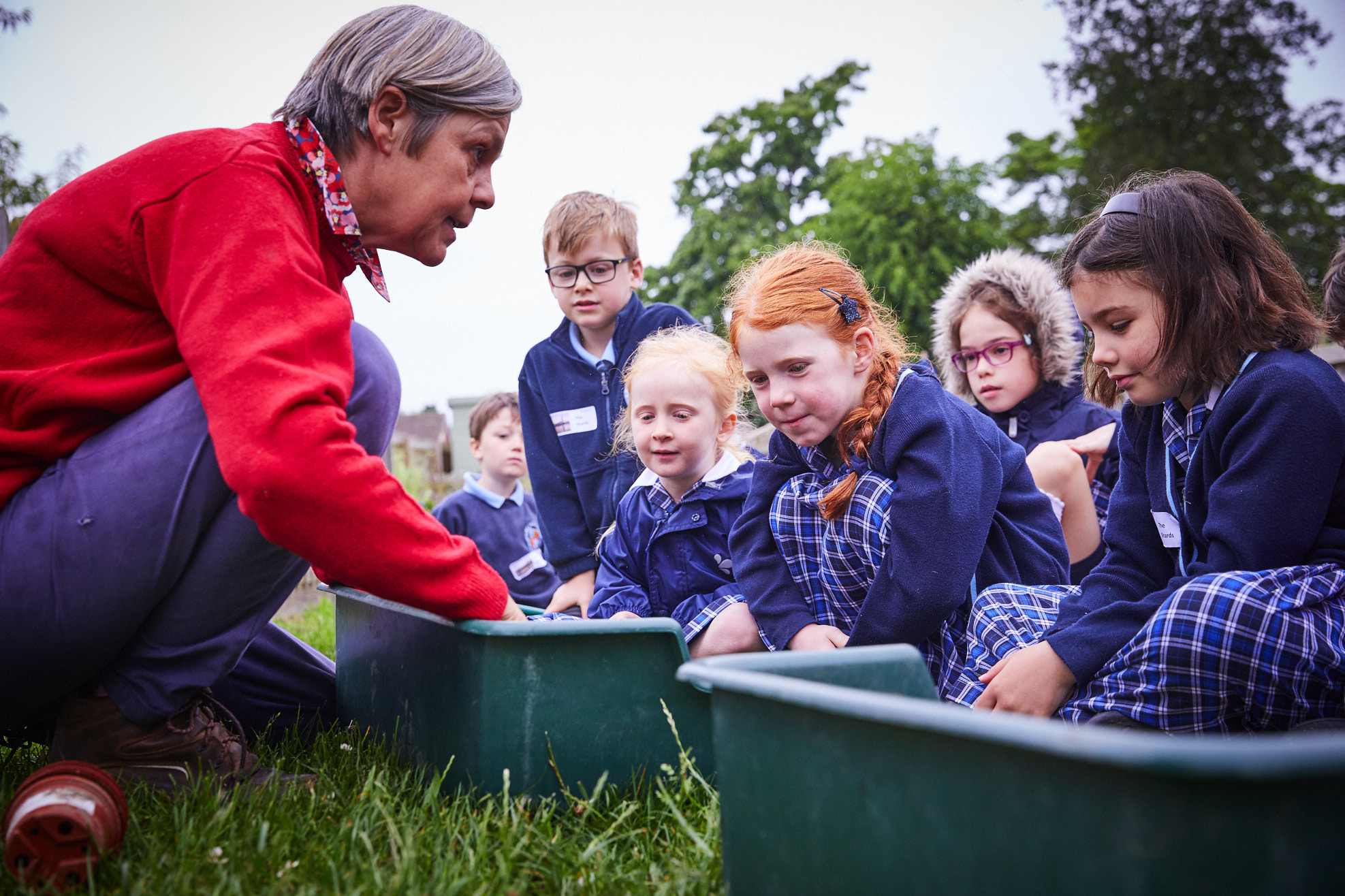 Our setting is also a great place to simply have fun with friends, whether you want to tackle the adventure challenge course, enjoy an after-hours run on the field or build a den.
Forest School
In Forest School children enjoy and explore the natural world as they learn about native trees, identify local birdlife and discover exactly which wood is best for making a bow and arrow.
Our Reception, Year 1 and Year 2 children make weekly visits to Rowley Hill Farm in Little Walden, which is just a few miles from Dame Bradbury's. They go in all weathers and love every minute, although you're just as likely to find them in our own grounds. Kindergarten use our wonderful forest area on our site.
They might find themselves dangling on a rope swing, ladling water and grass into a saucepan of mud to make soup, climbing along a tree rope or using binoculars to see what might be hiding in the trees.
While they're having fun, they're also learning skills such as teamwork, woodland crafts, how to use tools and staying safe outdoors. They discuss what they want to do during a session and what they need, then work together to arrange it – building a den becomes an exercise in communication and working in a group when you've got heavy branches to carry.
Activities are often linked to topics we've been covering in school, so sticks are turned into wands like the fairy godmother's in Cinderella or used to make a house like the one in the story of the Three Little Pigs.