At Dame Bradbury's our pupils learn to sing, move, respond to music, listen with concentration and describe it, play pitched and unpitched percussion, recorders and ukuleles, compose, improvise and write down music.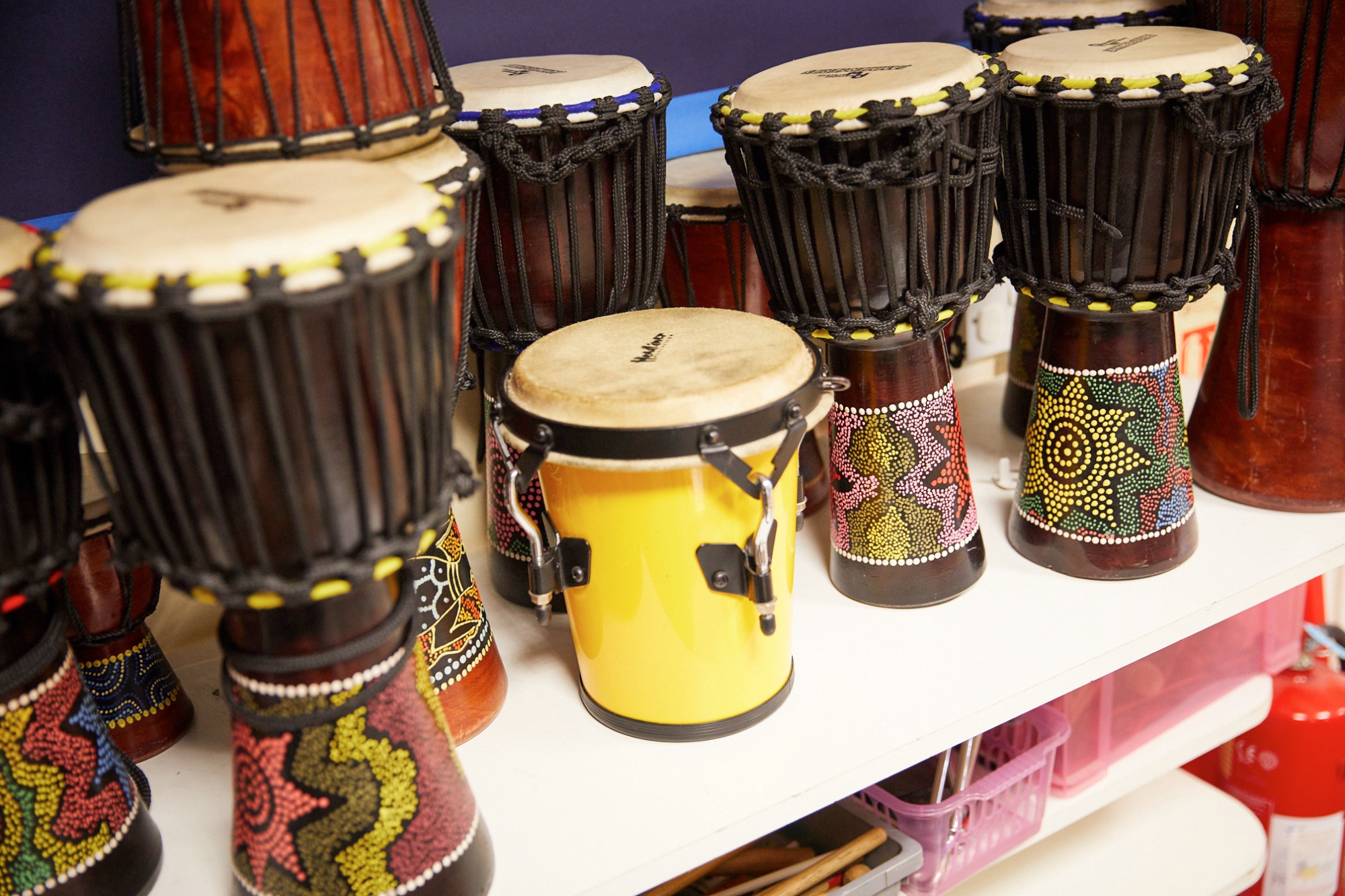 From Kindergarten to Year 6 we provide weekly class music lessons. Everyone is regarded as a musician with a valuable role to play in class music making.
Choirs and clubs
There are three choirs:
Year 1 and 2 Choir
Junior Choir
Senior Choir
All choirs rehearse once a week either before or after school and perform at Christmas and in each of the age-appropriate concerts during the year.
Music
Music ripples through the school, from group singing in Early Years to full-blown concerts in Prep.
Our extra-curricular music groups include Jazz Band, Rock Band, Wind Band, Viva Violins and Brass Group. Our more confident players in Years 3-6 enjoy joining the school orchestra once a week during Form Period.
Annual concert - Our Annual Music Concert in Saffron Hall allows all pupils to perform on an instrument and sing in front of an audience in a professional venue. Often we include improvised music and pieces composed in class. Extra curricular choirs and ensembles also perform along with selected chamber groups. Years 1 and 2 have their own concert in our theatre later in the year where all play an instrument and sing.

Christmas - At Christmas we have a whole school Carol Service at St Mary's Church, Saffron Walden, which involves all children. Our Junior and Senior Choirs take part in The Spirit of Christmas, a joint schools event in Saffron Walden in collaboration with the Choral Society.

Termly Class Concerts - In Years 3-6 class concerts allow every individual to perform on their own, in a class music lesson to their peers. Children can present a piece learnt in their individual instrumental lesson, sing a song from home, or perform on recorder or percussion from class lessons.
Drama
Drama is a big pleasure here.
Kindergarten and Reception present a Christmas Nativity to parents and family at the end of the Autumn term.
Years 1 and 2 take the limelight in the Spring term with their show.
Year 4 take to the stage at the end of the first half term in October to present a combined drama, music and dance production.
Year 6 celebrate their time at the school in July with a final performance. Recent productions have included Godspell, Joseph and The Tempest.
Children from Year 3 up can join the Speech and Drama Club and enter LAMDA exams.